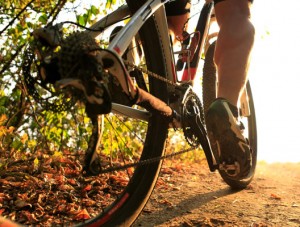 Man makes amazing comeback from injury to run in TCS NYC Marathon
By Amy Freeze
NEW YORK (WABC) – A man who has already run dozens of marathons wasn't sure he was going to be able to take part in this year's TCS New York City Marathon after being injured. But now he's on course for an amazing comeback story.
Native New Yorker Fred Volpacchio was concerned he would never be the same. The 55 year old had run 28 marathons when a high speed bike crash in Central Park took him off course.
Fred says, "I swerved to avoid a biker and I crashed." His wife got him trauma care at the Hospital for Special Surgery with Dr. David Helfet.
"He fell off his bicycle – broke his pelvis and ball of the hip joint went into the pelvis… well, after this you're lucky if you could walk without a limp," Helfet said.
Remarkably, Helfet performed a surgery that would put all the pieces back together using metal plates and screws. The process would allow the hip to heal instead of a total hip replacement.
Fred had not missed a New York Marathon since 1995 and he still hasn't! Ironically his surgery was the year of Superstorm Sandy's cancellation – now rebuilt, he's become somewhat of a bionic man. "I'm actually in better shape now than I was before the injury," said Fred.
"We are focused on an accident not being the end – get you back in the game back to what you were doing before," said Dr. Helfert.
He explains trauma care can make people whole again, but he credits Fred's pre-injury active lifestyle and his marathon mindset to securing his full recovery. "For a guy like Fred, many marathons, he had made up his mind mentally to get back to marathoning, back to doing that."
Fred ran New York last year and he's looking for a 3:40 PR this race visualizing the last turn from Central Park South!
"Tasting the finish and seeing it in front of you that little extra bit to spring and cross that TCS NYC Marathon finish line is thrilling!", he said.
---
Source: Freeze, A. (2014). Man makes amazing comeback from injury to run in TCS NYC Marathon. ABC7 New York. http://abc7ny.com/sports/man-makes-amazing-comeback-from-injury-to-run-in-tcs-nyc-marathon/373422/
Tags: David Helfet MD