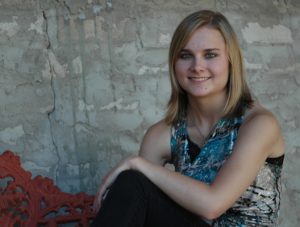 "I received excellent care."
After a few years of hip pain and feeling like my hip popped out of joint, I consulted Dr. Thane Morgan, an orthopedic surgeon in Amarillo, TX who diagnosed a labral injury as well as hip dysplasia and impingement. He referred us to a hip specialist in Oklahoma City (Dr. Hal Martin, now at Baylor in Dallas, TX), who did the arthroscopic labral repair in March, 2012, when I was 16. He told us that I would likely need an osteotomy to correct the dysplasia if it "popped out" again.
Dr. Martin referred us to Dr. Robert Buly at HSS after my right hip popped out in November, 2012. We met Dr. Buly for the first time January 7, 2013 and immediately had a strong sense of trust and rapport with him and his nurse Elaine. He laid out a plan to end my hip pain with the help of Dr. David Helfet, who took time out of his busy schedule to meet with us that same day.
They would do both a peri-acetabular osteotomy PAO (cut the socket loose from the pelvis, rotate it to cover the joint, re-attach with 4 big screws) and a femoral de-rotation osteotomy (cut the femur in two, rotate the ball to the correct angle, insert a titanium rod and attach screws top and bottom) to correct malformation of my right hip.
He also explained that if my left hip ever began causing pain, I would probably need a femoral osteotomy to correct it as well. My left socket had better coverage, so would likely be fine. As of this writing Dr. Buly has done three surgeries for me: the original right hip PAO and femoral de-rotation osteotomies on 2-28-13 (along with Dr. Helfet); removal of hardware on the right hip on 12-18-13; and most recently, left hip femoral de-rotation osteotomy on 12-16-14.
I now am able to walk pain-free at the age of 19 and am extremely grateful! I have gone through months of rehabilitation with these surgeries, and am an expert on crutches…but it has all been worth it! I will have one more removal of hardware surgery and hope to be "finished"!
I will forever be grateful to Dr. Buly, Dr. Helfet, Elaine, Brianna and all of Dr. Buly's office staff for welcoming us so warmly and treating us so kindly on every visit. I received excellent care each time in every department of HSS–x-ray, lab, medical clearance, anesthesiology, in-hospital nursing, discharge, etc., and always speak highly of your facility. HSS is most definitely worth traveling across the country!!
H. Hope Hamill
Darrouzett, TX
Tags: David Helfet MD, Hip Dysplasia