"The best care for such a traumatic injury"
While out jogging one morning in October 2015, I was involved in a hit and run. Emergency Medical Technicians took me to a local hospital where I was diagnosed with a shattered humerus. We decided we only wanted the best care for such a traumatic injury so we got in touch with Esther Shin at Dr. Helfet's office. They could not have been any nicer and accommodating.
The entire hospital staff were just amazing from the instant we rolled through the doors throughout the entire stay, which was for almost a week. The humerus needed to be put back together with a couple of pins and many screws, as well as the muscle needing to be reconstructed.
I was scheduled to run in the Miami marathon in January 2016 and was worried that this injury would put me out of commission for that run. But with the amazing doctors and staff at HSS taking care of me and following their direction for therapy, I was back out and training several weeks after the injury and I am glad to say that on January 24th I ran and completed the Miami Marathon!
Thank you SO MUCH for getting me 'Back in the Game'!
Victor Katz
Suffern, NY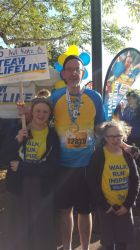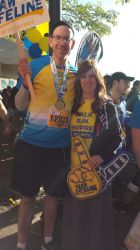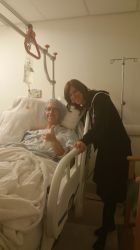 Tags: Broken Arm, David Helfet MD