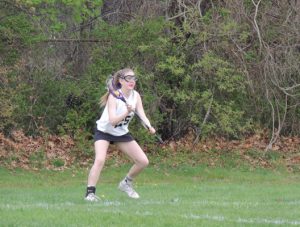 "They performed a miracle."
In June of 2013, I was hit by a car crossing the street with friends. I was taken to a local hospital where they treated my broken leg and then there were complications with the blood flow to my foot. After several surgeries, the doctors told my parents they would ultimately need to amputate my leg if there was no improvement in my condition. My parents needed a second opinion and had me transferred to NY Presbyterian where Dr. Helfet and a team of doctors took me into surgery and saved my leg.
According to my parents, they performed a miracle. The other doctor convinced us that they had tried everything they could and there was nothing else they or anyone else could do. It took a few months to get back on my feet and I was determined to get back to my normal, active, athletic life. Today, I play basketball and lacrosse and I thank the doctors at NYP/HSS for giving me my life back.
Caitlyn Kearns
Wantagh, NY
Tags: Broken Leg, David Helfet MD